What is EverySense ?
"Information Harvesting"
- Data gathering shifting to a higher gear -
EverySense provides data exchange services mediating between sensor data providers and sensor data requesters.Sensor data providers can set the terms and conditions about who can use the data, how to use the data, and the price of the data. Sensor data will be anonymized, cleared from any personal identifiable information before delivering to the companies who want to use the data for their own purposes.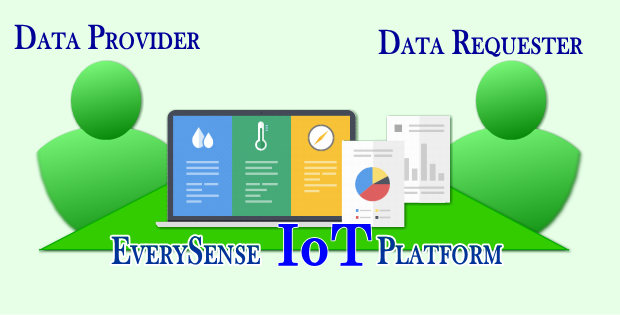 Data Providers
The data you create can be put to use somewhere in the world.  Sending data is as easy as turning on your smartphone or our sensory device.  EverySense provides a platform to facilitate the transformation of your data into new ideas and breakthroughs as they are plugged into different applications.
Data Requesters
EverySense offers a practical platform which connects data providers with data collectors.  Utilizing EverySense, you can generate a range of reports such as statistics about consumer behaviors and environmental data.   EverySense puts all the data you need whether it be for decision making or research and development at your fingertips
Device Venders
Your devices can be useful for the rest of the world. Device vendors are manufacturers that produce sensors and/or IoT devices. Product differentiation may provide a competitive advantage in the marketplace, but it can be too costly and time consuming to change an existing design. It is where EverySense comes in. Using our SDK and/or API, your devices can participate in the Everysense ecosystem, thereby adding value to your products. Building on top of IoT, EverySense delivers a win-win data exchange platform and fosters an economy that harnesses the world of opportunities opened by the unfolding data revolution.
EVERYSENSE Mission Statement
EverySense DOES data streaming

EverySense provides platform service and controls data flow so that we DON'T keep data.
EverySense only MEDIATES meta data

EverySense abstracts the offered data and provides it to the data requester. EverySense will not disclose personal data of data providers to data requesters.
EverySense does ONLY data intermediation/exchange

Everysense provides data exchange platform services, does NOT set up data prices.